EZ
The new Little Giant EZ™ multi-use ladder system presents the latest advances in ladder technology, making it lighter, faster, and easier to use than any other multi-use ladder. The EZ Ladder includes Little Giant's new spring-assisted EZ Locks™, which are easier to adjust than manual U-locks.
Each side of the EZ multi-use ladder telescopes independently, giving you the option of several sizes of stepladders, from 4 to 7 feet. You can also adjust one side to work on staircases or uneven surfaces or as a 90-degree stepladder. The Bi-Lock™ hinge allows you to use the ladder as a stable, wide-based, multi-height extension ladder. Finally, the inner and outer ladder assemblies separate to form two trestles for a time-saving scaffolding system. The Little Giant EZ Ladder combines all of Little Giant's most popular advancements in one multi-use ladder.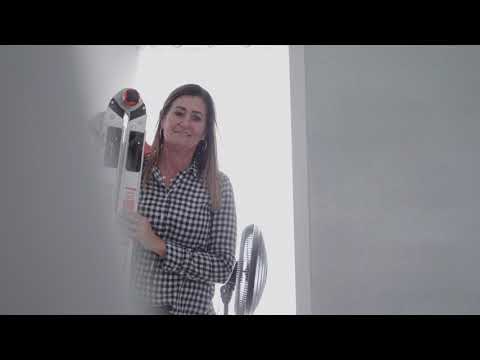 How to Video & Benefits of the EZ™ Ladder
Benefits:
• Enjoy an unmatched feeling of stability in any configuration thanks to the EZ Ladders wide rungs, Bi-Lock™ hinge, wide flared legs, and the highest-quality construction.
• User-friendly EZ Locks™ makes adjusting your ladder easier than ever before.
• Reach some of the toughest areas such as the space above the staircase, vaulted ceilings; and use your ladder over and around obstacles.
• The Little Giant EZ Ladder exceeds all OSHA and ANSI standards and is industrial rated up to 300 lbs.
Preventing Injuries, Saving Lives.™