Little Giant LT
The Little Giant LT™ multi-use ladder system is constructed of a special alloy that makes it nearly 20% lighter than any comparable industrial-rated ladder. The LT also includes several innovative new features such as the dual-pin hinge and the easy-to-use Rock Locks™ for quick adjustment. The LT can be used as an A-frame, extension, and staircase and 90-degree ladder. It can also be used with Trestle Brackets (sold separately) to form a trestle-and-plank scaffolding system. The LT's wide-flared legs and aerospace-grade aluminum construction provide an unmatched feeling of safety and stability. The Little Giant LT is rated to hold 300 pounds on both sides and is a true two-person ladder.
The Little Giant LT Ladder is available in 13, 17 and 22-foot sizes.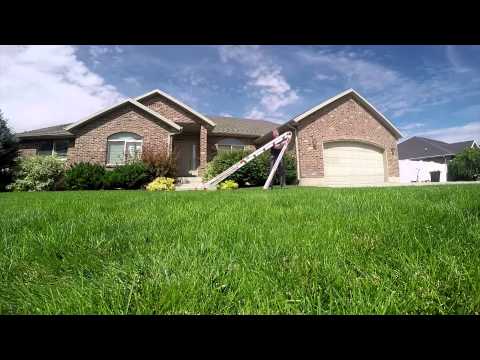 How to Use the Little Giant LT™ Ladder
Benefits:
The Little Giant LT is lightweight and easy to use.

The hinge and Rock Lock™ adjusters allow for quick adjustment.

The ladder is versatile and can be used for many jobs.

Rated to hold up to 300 lbs.
Preventing Injuries, Saving Lives.™
| | | Model 13 | Model 17 | Model 22 | |
| --- | --- | --- | --- | --- | --- |
| | Model Number | 14313-001 | 14317-001 | 14322-001 | |
| | Weight Capacity | 300 lbs. | 300 lbs. | 300 lbs. | |
| | ANSI Duty Rating | Type IA | Type IA | Type IA | |
| | A-Frame Min. Height | 3 ft. 1 in. | 4 ft. 1 in. | 5 ft. 1 in. | |
| | A-Frame Max. Height | 5 ft. 1 in. | 7 ft. 1 in. | 9 ft. 1 in. | |
find your nearest little giant ladder dealer
If you're wanting to pick up the safest ladder available, check out your local dealer
FIND A LOCAL DEALER