PRODUCT DESCRIPTION
Accidents happen, but ladder-related accidents are avoidable when you practice good ladder safety. With your safety in mind, we created the Little Giant® Safety Rails to convert your ladder into a safer, more stable workspace.
Compatible with our Epic and Xtreme ladders, the safety rails can be placed vertically or horizontally on the ladder. The walkthrough position is a vertical orientation, in which the rails extend above the ladder, giving you a sturdy handhold as you move from ladder to roof.
In the stand-off position, the non-marring Safety Rails extend horizontally up to 7 feet, allowing you to set up the ladder around windows without fear of damaging your work surface. When placed in stand-off position, you can place hanging objects on the rails, storing items up to 15 lbs., like paint or water buckets. If you are looking to increase your safety atop the Epic or Xtreme ladders, the Safety Rails are the perfect accessory.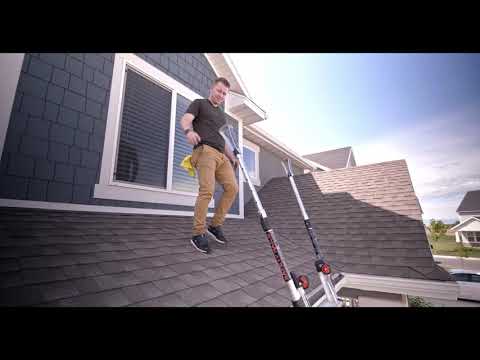 Specifications
| | |
| --- | --- |
| WEIGHT CAPACITY | 15 lbs. when hanging items from rails. |
| DIMENSIONS | In Stand-Off Position, the minimum width is 56" and the maximum width is 86". In Walk-Thru position, rails extend 39.5" beyond the end of the ladder. |
| ACCESSORY WEIGHT | 5.5 lbs. |
| COUNTRY OF ORIGIN | China |
| LADDER COMPATIBILITY | Epic, Xtreme |
Reviews
by Bob
I have your Model 22 Leveler will the safety rails work on my ladder, if so I see there out of stock. Looking at purchasing the safety rails and Fuel tank. Thanks Robert Ditmer
by Bob
I have your Model 22 Leveler will the safety rails work on my ladder, if so I see there out of stock. Looking at purchasing the safety rails and Fuel tank. Thanks Robert Ditmer