Flip-N-Lite
Unlike most platform stepladders, which are often engineered to be inexpensive, the Little Giant Flip-N-Lite™ is engineered to be safe without being expensive. The lightweight Flip-N-Lite opens easily with just one hand and offers comfortable, deep rungs with a huge, secure standing platform. With a slim, lightweight profile and extra heavy duty construction (ANSI Type IA 300 lb. rating), the Flip-N-Lite is the perfect climb-in-comfort solution for anyone from a seasoned construction pro to a busy do-it-yourselfer.
The Flip-N-Lite Stepladder is available in 4, 5, and 6-foot sizes.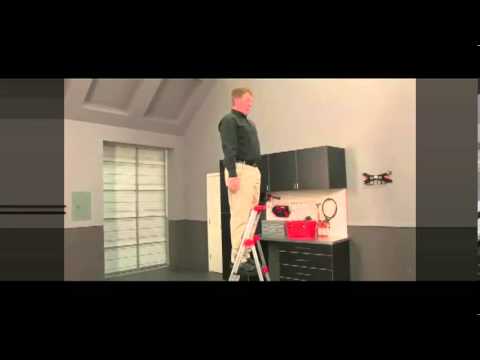 How to Use the Little Giant Flip-N-Lite Ladder
Benefits:
Little Giant Ladder Systems 1-Year limited warranty
Built in tipping, gliding wheels
The Little Giant Flip-N-Lite exceeds all OSHA & ANSI standard
Weighs only 10.5 lbs
Rated to 300 lbs
Preventing Injuries, Saving Lives.
| | | 4' Model | 5' Model | 6' Model | |
| --- | --- | --- | --- | --- | --- |
| | Model Number | 15272 | 15273 | 15270 | |
| | Weight Capacity | 300 lbs. | 300 lbs. | 300 lbs. | |
| | ANSI Duty Rating | Type IA | Type IA | Type IA | |
| | Min. Height | 4 ft. | 5 ft. | 6 ft. | |
| | Max. Height | 4 ft. | 5 ft. | 6 ft. | |
find your nearest little giant ladder dealer
If you're wanting to pick up the safest ladder available, check out your local dealer
FIND A LOCAL DEALER